Topcon TRK-2P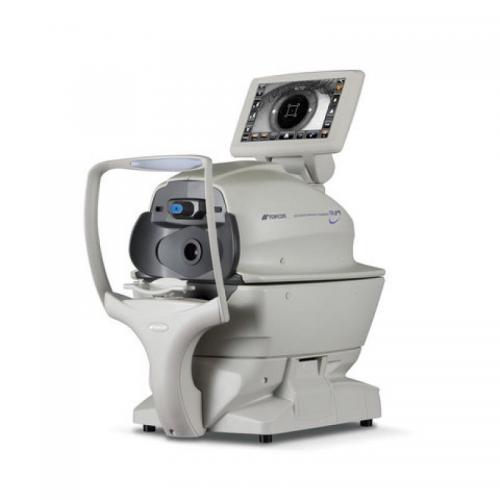 Description
Topcon TRK-2P – a universal diagnostic device that allows you to conduct 4 examinations with one touch of a finger.
Main features:
4 in 1: refractometry, keratometry, tonometry and pachymetry.
Fully automatic control with 8.5" swivel touch panel.
Special cataract regimen to obtain accurate results even in patients with eye lens opacity.
Measurement results are independent of atmospheric pressure due to additional barometric sensor.
High accuracy and reliable measurement even with a pupil diameter of 2 mm due to the exclusive Topcon Rotary Prism Technology.
Tonometry data are corrected based on the obtained corneal thickness measurement results.
Work in conjunction with other Topcon devices, for example, with a computerized phoropter CV5000 and an electronic sign projector.