Topcon CT-1P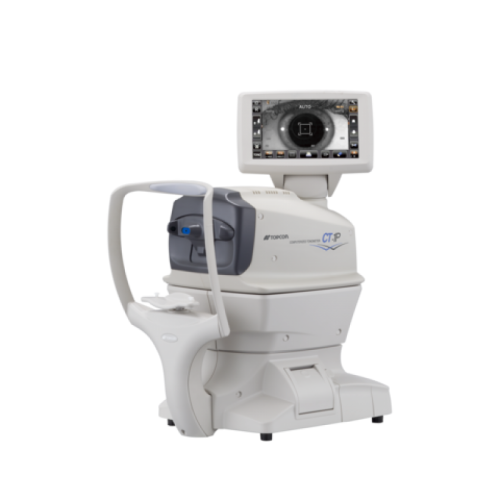 Description
Topcon CT-1P – computerized non-contact tonometer with pachymetry function for the most accurate measurement result.
Main features:
Fully automatic operation mode (pointing, focusing, measuring, moving from one eye to another, and printing results).
Manage the device with LCD touchscreen (diagonal 8.5")
Pachimetry. The device measures the thickness of the cornea in the central part and corrects the IOP taking into account the data obtained.
Change of airflow intensity. The device selects the optimal airflow force for each patient. A softer airflow makes the measurement procedure comfortable for the patient.
Measurement results are independent of atmospheric pressure due to additional barometric sensor.
Space saving. The touch screen rotates in two planes and allows measurement in the most convenient position. The operator can be located in front of the patient, on the side of him and behind his back. Accordingly, the device can be installed anywhere, against the wall and even in the corner of the cabinet.
Additional measurements for the most reliable result. When this mode is activated, the device will carry out additional air steams until it receives the correct result for all 3 measurements.